Welcome to
Tromsø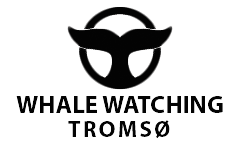 ---
Tromsø, Norway is the largest city located in the Northern chunk of Norway, and it's becoming an increasingly popular holiday destination for international travelers who crave a once-in-a-lifestyle travel experience with great food, great people and gorgeous sights to behold.
It's one of the best places to experience the ocean and its abundance of life; it's also one of the world's best undiscovered gems in the form of one of the only places you can go to get as close and personal with whales as you can. As a matter of fact, did you know you can even go swimming with wild orcas in Norway?
December all-inclusive holidayspecial – 25% discount: Northern Lights + Whale Watching + Overnight Stay
Tromsø is one of the best places to go for whale watching in Norway, and yet there are a lot of people out there who might not have heard of this great Norwegian destination before.
If you're planning a trip to Tromsø – especially a whale watching trip – there are a few essential things that you should know about the area  and the sights:
What's the best season to go whale watching in Tromsø?

How can you make sure you're choosing an ethical and eco-friendly whale watching tour?

How can you prepare for the trip ?

How can you make sure that you get the best photos and videos of the action?
We have everything you might need to know about preparing for your trip, about Tromsø and about going there for a whale watching safari covered in one place.
Here's your comprehensive and complete guide for how to plan a great whale watching trip in Tromsø.
Enjoy The Whale Watching Tour by Electric Catamaran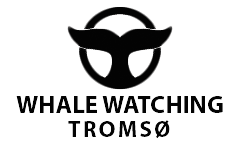 ---
Our Pick: Eco-Friendly & Ethical Whale Watching Safari in Tromsø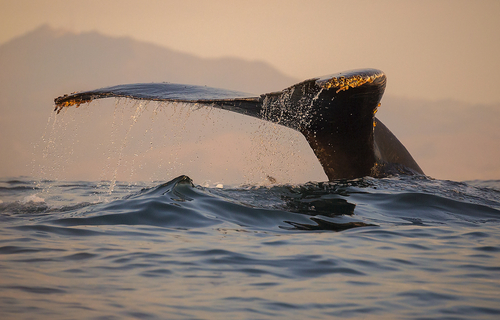 Get a unique perspective on the majestic humpback and killer whales with an underwater drone and microphone. As they feed in the herring-rich fjords of the Arctic.
Departing Tromsø in the morning, the electric catamaran heads out to where the whales are in time to enjoy the short hours of daylight. On the way you can take in the breathtaking views of frozen landscapes in comfortable, panoramic lounges and multi-level decks.
You'll find a selection of food and drinks for purchase on board. They use a hybrid engine to reach the whale's feeding grounds, and as they come near to the whales, the silent electric engine is switched on that allows them to get close without disturbing them.
If the weather allows it, an underwater drone and hydrophone is launched that captures the images and sounds of the whales as they work together to hunt in the herring-rich fjords. The duration of this trip depends on the whales' location and can therefore range from 6-7 hours.
There's no guarantee, but they always do their best to see the whales!
About this activity
Highlights
– Get a unique perspective on the giants of the sea with underwater footage and sound
– Sail silently on a brand new hybrid electric catamaran
– Enjoy food and drinks which can be purchased onboard
Duration
– The tour is 7-9 hours. Starting time 8:00 AM
Printed or mobile voucher accepted
– Instant confirmation
Departure Point
– Clarion Hotel The Edge, Kaigata 6, 9008 Tromsø, Norway
Live tour guide
– Swedish, Danish, English, Norwegian
Booklets
– English, Norwegian
What's included
– WiFi on board
– Infoguide on what types of whales and dolphins you might see
What's not included
– Food & beverages (available to purchase)
Other information
– Wheelchair accessible
– Restrooms available
– Free cancellation up to 24 hours before activity starts
– Season is from November to Januari
– Easy to reach from city center or airport